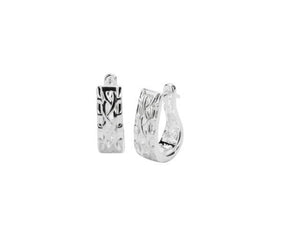 Lift the veil between worlds with Keith Jack's Window To The Soul Huggie Earrings. Inspired by Celtic legend, these earrings are a beautiful reminder of our souls' eternity. Let their calming presence awaken your spirit and inspire you to keep moving forward.
Sterling Silver
Dimensions (width x height): 1/4" x 5/8"
Height is measured from top of the leverback to the bottom of the earring.
Item # PES4859