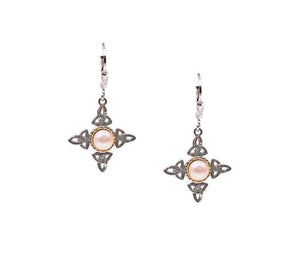 As Aphrodite, the goddess of love, rejoices and her tears fall into the Ocean, they are transformed into pearls. These pearls remind us of the pleasure of living and the love we share.
Sterling Silver, 10K Yellow Gold & White Freshwater Pearls
Dimensions (width x height): 3/4" x 1 3/8"
Height is measured from top of leverback to bottom of the earring.
Item # PEX987-FWP