About Us
Fifth Avenue Jewellers is known for having high-quality products from the top brands in the business, honest and knowledgeable staff, a great reputation and location, and most importantly, outstanding customer service. As part of our commitment to incredible service, we offer in-house jewellery repairs, custom design, appraisals, and basic watch repairs. Our exclusive brands and services are offered in a 3500sq. ft. building, with a professional family business atmosphere. We have built our reputation in British Columbia over the last 30 years, and are proud to have a considerable number of loyal, long-term customers from all over western Canada.
Trusted Jewellers in Kamloops
Fifth Avenue Jewellers comes from humble beginnings. Starting in 1979 under the name "Unique Creations Ltd.", the small jewellery store owned by Doug and Lanie Smith mainly sold gold products provided by Lanie's cousin from Eastern Canada. The small store eventually grew into what it is today - Kamloops premier diamond, watch and jewellery retailer. 
HUMBLE BEGINNINGS 
Originally, a small kiosk was opened in the city market, and then a shop in North Hills Shopping Center. In the meantime, Doug was taking goldsmith courses and running the first workshop, which was in their home while their children were young. In September 2002, Fifth Avenue Jewellers was given the opportunity to open a freestanding store in the Wal-Mart complex. This 3,400 square foot store is the largest jewellery store in the interior, featuring a full line of quality diamonds, jewellery and watches. A long-term relationship with suppliers gives them access to exceptional pricing, which allows them to remain very competitive with big-box stores. Eventually, both Richard and Kevin chose to become involved in the jewellery business. Richard was trained in Los Angeles at the Gemological Institute of America, and Kevin took an extensive two-year course in Kamloops, to be a certified goldsmith and custom jewellery designer.
FORWARD FOCUS
The objective at Fifth Avenue Jewellers is to ensure that each customer experiences their service as the best in the retail industry. By constantly seeking out new products, exceptional quality, and new innovations at an affordable price, they remain the first choice for jewellery in Kamloops.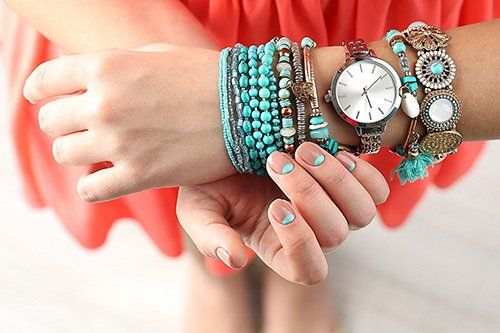 MEMBERSHIPS AND AFFILIATIONS 
We're proudly partnered with the following local and national jewellery organizations:
Canadian Jewellers Association

Shelfspace

Canadian Diamond Code of Conduct

Jewellers Vigilance Canada 
A SOURCE OF COMMUNITY SUPPORT IN KAMLOOPS
The staff of Fifth Avenue Jewellers is extremely thankful for the support we've received  over the years from the local community, and we always try to return the favor. We're actively involved in the Kamloops area and donate to a number of local sports teams, charitable organizations and small businesses. Read on to learn more about our community involvement! 
Captain Village Marina, Northshore Community Association

St. Ann's Academy, "Believe in Tomorrow" Golf tournament

Barriere & District Chamber of Commerce

Crohn's and Colitis Foundation of Canada

CSGNA Canadian Society of Gastroenterology Nurses & Associates

Changes Hair Studio and Spa, Watercan

Operation Red Nose

CNIB, vision health vision hope

Kamloops Regional Correctional Centre, Dawn Cawdell Memorial Golf Tourament

CIBC Run for the Cure Golf Tournament

Royal Inland Hospital Foundation, Patient Care Equipment Fund Raiser

St. John Vianney Parish

Mt, Paul, Kelsey Young Hodgkin's Disease

Kamloops Hospice Association, "Evening to Remember"

Kamloops Blazers
SPONSORSHIPS AND DONATIONS
Fifth Avenue Jewellers thanks you for your request of a donation. In order to support as many causes as possible we have designed a proven sponsorship system that has a greater potential for earnings than we would be able to donate.
We would be pleased to offer your organization our product at a significant discount for the purposes of a silent auction, raffle, or draw. We have had great feedback and a 100% success rate with this program. For more information or to set up sponsorship please contact Richard Smith at dickthejeweller@gmail.com
WHO WE SUPPORT
Organizations we have supported:
BCSPCA

YMCA Dream Home

Ducks Unlimited

Sun Peaks Fire Department

Kamloops Art Gallery

SD73 Elementary and Secondary

Kamloops Minor Hockey Association

Tobiano Golf Course

Pineridge Golf Course

Mount Paul Ladies Night

Royal Inland Hospital

Kamloops Food Bank

AIDS Society of Kamloops

Kamloops Hospice Association

Kamloops Lions Club

BC Cancer Society