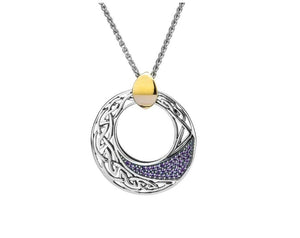 Woven into the never-ending celtic knot, the comet is the light that reveals the concealed. It embodies immense change and liberation.
Sterling Silver, 10K Yellow Gold And Amethyst
Dimensions (width x height): 1 3/8" x 1 1/2"
Height is measured from the top of the bale to the bottom of the pendant.
Pendant comes on an 18in medium spiga style chain
Item # PPX8197-AM