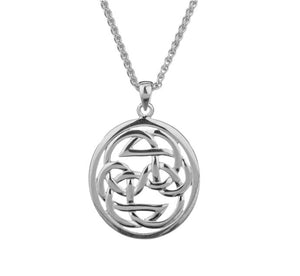 Choose your own path with the Keith Jack Path Of Life Pendant. This symbolic reminder that your journey follows the route of your own choosing will guide you on whichever path you choose. Follow your heart and find your way home!
Sterling Silver
Dimensions (width x height): 1 1/8" x 1 1/2"
Height is measured from the top of the bale to the bottom of the pendant.
Pendant comes on medium weight 18in spiga chain
Item # PPS3633