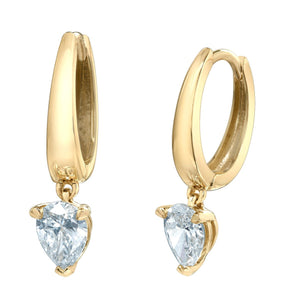 From the Diamond Evolution Collection-Nature Untouched ™
Yellow gold hoop earrings feature lab grown pear shaped diamond drops for added sparkle.
Lab grown diamonds are high quality certified diamonds, produced through cutting edge technology replicating the formation of a mined diamond. They have the same physical, chemical and optical properties as a mined diamond, with a sparkle equally as brilliant.
14K Yellow Gold
Two Pear Shaped Lab Grown Diamonds Total Weight 1.40ct With SI1 Clarity And D Colour
Item # LG4558/140